Touring the Dashboard
Last Updated: 2022/05/04
Keep track of all your tasks and their current statuses using the Dashboard.
The Dashboard gives a clear overview of all your tasks, their statuses, and RAG statuses for each task. It lets you see what jobs may need addressing and how far off their completion.
Discover how to use the Dashboard by viewing the guide below.
How to use the Dashboard in SwiftCase
Click on the SwiftCase logo located at the top left-hand corner of the page. This will take you to the Dashboard.
Or you can either
Go to the left-hand menu and click on 'Tasks'.
From the drop-down menu, select 'Tasks'. This will also take you to the Dashboard.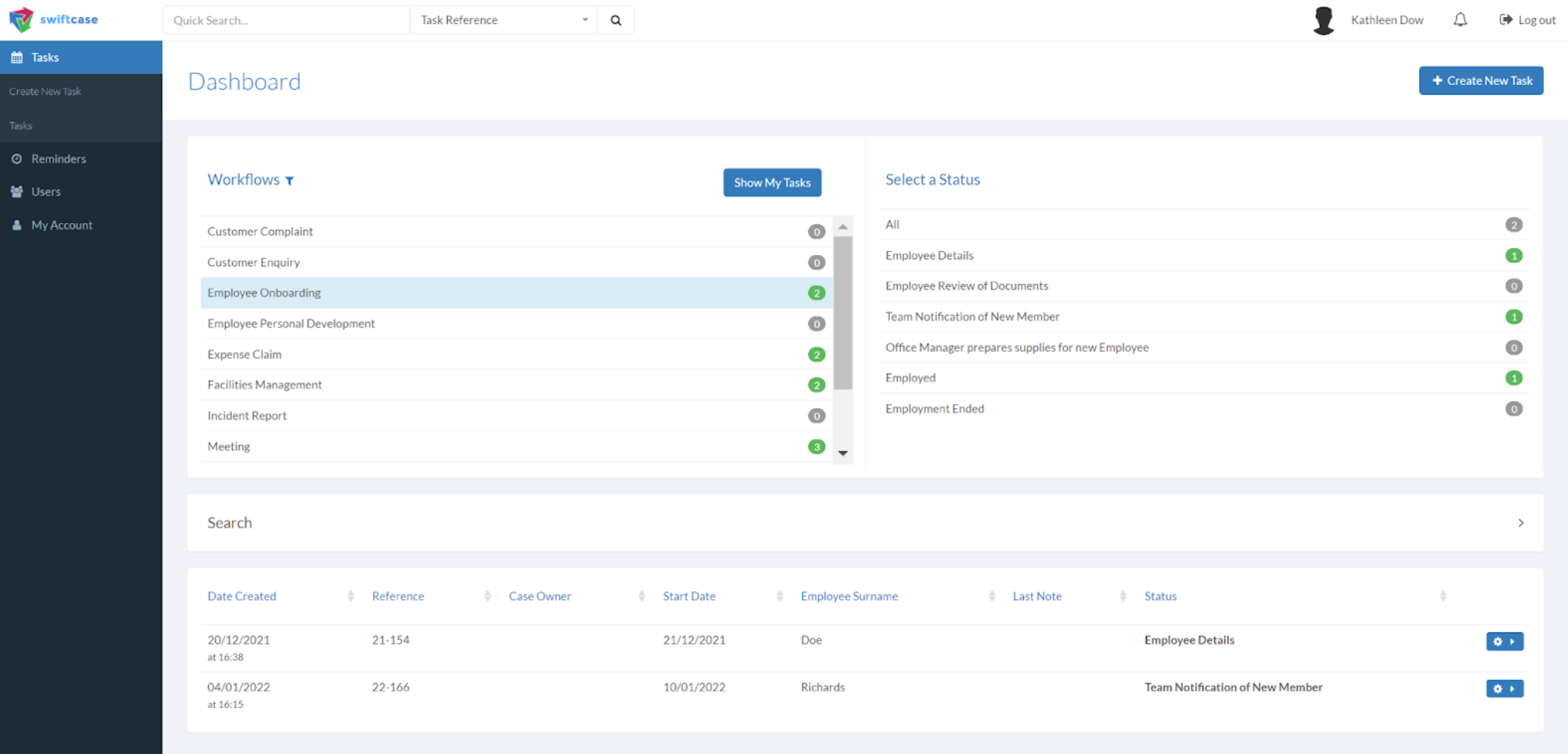 All 'Workflows' are displayed on the left side of the page. You can click on the 'Show My Tasks' button to show your Tasks/Workflows. Select a workflow from the left side, and the right side of the page will display all the tasks along with the tasks' statuses and their RAG statuses.
Click on a task to display an overview at the bottom of the page.
To view the task in more detail, hover the cursor over the Task overview, and from the pop-up options, select 'View'.
This will take you to a new page with the task's details.
The 'Search Form' is located towards the bottom of the page, which can be used to find any tasks.
On the top right of the page, there is a 'Create New Task' button. This will take you to the New Task page to create a new Task.
By Kathleen Dow