Welcome back to our favourite apps. This article ties together the last of Adam, Craig, Alkis and Phil's best picks.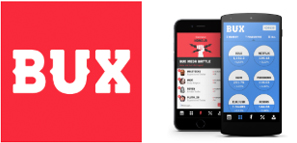 ALKIS' PICK – BUX
Not limited to stock trading and investing in general, this app makes the concept of finance and stock trading easier to swallow by structuring it as a trading game, offering a secure experience of financial markets. BUX is particularly good for people coming in unfamiliar with stock trading; apart from the Wall Street appearance of all the charts and numbers, which Alkis finds can be overwhelming, you gain a fresh perspective, learn and have some fun at the same time with the scoring and competitive system. Have no fear, as the app supports responsible trading/gambling and have multiple precautions in place to keep you as safe as possible and doesn't take advantage of you. If you don't want to risk capital then the practice mode is always available. Far from advocating stock trading, which is up to your preference in any case, this app is on the list for its excellent concept and execution. Measure into it anyway, and you should become aware that you can lose money as easily as you make it.

PHIL'S PICK – Shortcuts (Workflow)
Originally an app by a smaller company called Workflow, Apple did their thing where they come in and buy them out, integrating it into their system as if it was there before – like any good app on iOS. It essentially automates everyday tasks, essentially turning actions like sending a text or setting a reminder into a 'shortcut' and doing it for you. It also follows commands based on your location. Phil (sick of typing out messages and trying to be witty every time) only has to swipe left and press a button to send his wife, who is hanging on for dear life at home with two kids (slightly more dire), a pre-written message with the estimated time it will take for him to get home and help with the damage control. Thanks to its powerful system and intuitive interface, it perfectly showcases how automation has a place in personal life and not just in business processes. But like Adam says, "The only shame is that it's on iPhone."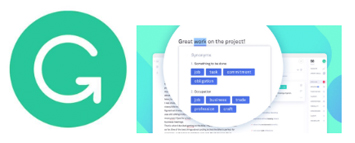 ADAM'S PICK – Grammarly
You must be familiar with this one. Many people don't do a great deal of writing after University, even then it would be very dry, technical documentation of papers and so on. Unless you're into English Language or you've been doing it regularly, it can be a struggle to know where the comma is meant to go or when to introduce a semicolon. Most grammar and spell checkers (the likes of Microsoft Word or Google Docs) stop there but Grammarly goes beyond. It lets you define goals for your text, whether you want to inform, convince or describe. It takes into consideration what level of expertise the user is at and how knowledgeable they are and also what sort of sector they are into, for instance business academia. Depending on these goals that you set, the app will make suggestions for you, maybe to change the tone of your text to more subtle if it seems too direct. Adam usually deletes these ones. Grammarly has a ton of other considerate features, like picking up on passive voice in your writing to make your writing stronger. You can also pay to submit your work to a live proof-reader and someone will actually read it over. However, there is a free version which you can get a browser extension for so you don't always have to use their dedicated app, although the integration isn't perfect. Another notable aspect is the lack of formatting, leaving just the content, so you can focus on what matters. Alkis wishes he had this app on Mother's Day.

CRAIG'S PICK – BIGVU
Instead of having to get a whole teleprompter, Craig has been using this app for his videos to avoid stopping every 10 seconds to check what he's going to say. Particularly helpful when using a loose script, it displays whatever script you're using but positions it near your camera lens so you don't look like you're reading anything or fumbling. On top of this, you can make quick videos with it without worrying about editing; if you've recorded in portrait mode it will add the bars on the side. You can then trim it, add effects and put your logo in the corner. BIGVU is best suited for making quick, shorter videos than fully-fledged, crazy ones. This is the free version but there is a subscription for watermark removal and so on as well. If you want to save time and make excellent video clips, go for BIGVU.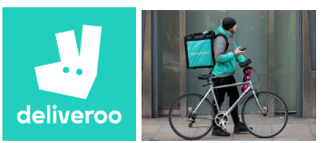 ALKIS' PICK – Deliveroo
Time for lunch. Even if you're not one for ordering food, Deliveroo makes it simple and streamlined. Like Uber but better-smelling, you can track exactly where the driver is. This one feature makes all the difference; we're seeing it pop up in a lot of different apps. It keeps you connected and in-the-loop while you watch your order getting closer and closer, which is pretty exciting. Something to mention is the availability of the app is mainly present in City Center areas, where the demand is stronger than in more suburban areas. Craig would like to give a shout-out to the Deliveroo riders; while he was living in Liverpool, his driver on this occasion was actually ran over whilst delivering his food. On his arrival, he apologised profusely for being late – for a grand total of 5 minutes – and limped away, leaving Craig stupefied by the dedication of these people. He tipped the man quite a lot. This brings up the question of whether 'gig economy' workers are being supported and paid enough. Additionally, the rating system can damage the rider's reputation and the pressure from this may also affect their livelihoods. Very recently, the European Parliament has passed new minimum rights for workers in said economy where employees will have a right to compensation for last-minute cancellation of work along with other policies. So, that's it. From writing blog articles to delivering your dinner and from doing video marketing and keeping in touch with the kids, there's lots of great apps out there right now – plus there's always more to look forward to in the near and far future. Check them out and have fun with them before the next slew of innovative apps come in!