Here are some of the apps our team members are loving at the moment: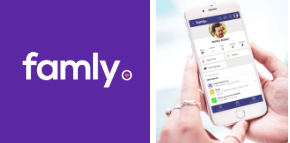 PHIL'S PICK – Famly
First up is this piece of software that's for you, your child/children and the nursery teachers that take care of them; they send you live updates, photos and stories about your kid as they happen throughout the day. The app notifies you of anything going on, like when they have gone to sleep and when they have their lunch, through direct correspondence with the nursery or day-care. You can input all the medical details or if you're 15 minutes away to pick them up, just press a button. Of course, all this digitisation means the loss of many nostalgic physical items from the old days. We had diaries and a plethora of school books which our parents might have kept for 20 years later. On the other hand, the automation means that there is less pressure on the teachers and more time to spend on the children. The parents are also enabled to interact with them and get a richer experience. All in all, Famly is a brilliant app and Craig would like a version of it for dogs. The only thing it's really missing is an "i".

ADAM'S PICK – Evernote
This one's been around for a while. Probably best described as an ever-increasing sheet of paper for every single one of your note-taking needs, you can use this app with a tablet and stylus rather than a clunky book/notepad or flimsy piece of paper that can't be backed up. It even picks up photos – if you take a photo and it's got text in it, it can go into Evernote and be kept. Voice dictation is another neat feature, you can use it in the car like Adam and drive along while recording hands-free, giving you a reason to talk to yourself. It is free as well as available on your desktop for an excellent way to organise your notes or keep all your ideas together, helping you to keep your life together too.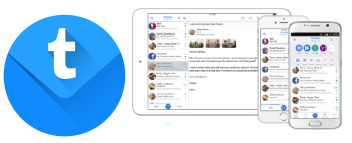 CRAIG'S PICK – TypeApp
Most of you are probably big fans of using Google or Outlook for your emails, but the clutter is inevitable. This app allows you to centralise all your email accounts and emails into the one app, but this isn't TypeApp's most impressive quality; you can set up the notifications and alerts based on which inbox you want and tailor it so you don't get annoying alerts. For example, Craig has four email accounts: work, personal and the other two are miscellaneous and dedicated to spam, strangely enough. He likes to keep them and look through them as a sort of hobby. One of his issues is with the unread count on the email's app icon which would add all of the accounts attached to it, TypeApp only shows his work email's count which is the most important one. There is also an option that gives off a different LED flash depending on which account the notification comes from, along with offline settings and more.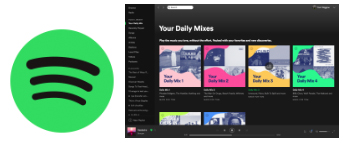 ALKIS' PICK – Spotify
We know, this is an insanely popular one but Alkis wanted to go for it. In his defence, it is good. It's not perfect, he admits, but it's close enough out of the apps that he uses. The one thing that stands out for him is the algorithm it uses to make up custom playlists for him based on listening history. Craig gives the app high praise as well, despite not wanting to be a big Spotify advert. The discovery options that he found makes up his favourite bands today – it helps to diversify music tastes and bring new music to people. One of the best features that doesn't seem to be recognised as openly is its ability to import local files onto your account or do it on your phone from the same network as your computer. This can be used to combat the fact that there are a few genres or specific music not available on Spotify, letting you add your own tracks while you wait for the Inuit throat singing to be added.

PHIL'S PICK – Tab Wrangler
While this is more of an internet plugin for your browser, it's good enough to be on the list. As the name describes, its job is to herd tabs like a cattle wrangler would with cows, sheep and horses. It ties up tabs that you've left open and puts them in a drop down for you so that if you've left it open for more than, say, 20 minutes it will then store that as a link right there for when you go "Oh, I need that now," and click it open. It keeps an impressive 100 in its memory but you can change this. Many people (like Craig) are guilty of abusing their tabs, causing overpopulation in the tab bar. This hoarder mentality is damaging since having a ton of tabs open hogs the memory, but it is true that they might be of use later. Bookmarks aren't that helpful as you only really use them for services and URLs that you don't use very often. Additionally, you can get it on your phone – double productivity. If you're complaining of speed problems with your browser, get a tab wrangler (or just close your damn tabs!).

ADAM'S PICK – Adobe Creative Cloud Express
Automation is ever-expanding, even into broadly human based sectors like design. If you're not keen on colour theory but want to keep your brand trendy without sacrificing time and effort, this member of the Adobe Creative Cloud suite will do the work for you. This web application basically lets you create graphics for a range of purposes quickly, but on a website – so unlike Photoshop and Illustrator where you need to break a sweat making something from scratch, Spark has all the resources at hand: social media sizes, stock images and background images that you don't have to pay for along with design features that will allow you to put together a blog article and header in a few minutes. It will also generate a range of on-brand and themed templates such as invoices and compliment slips when you input your logo, colour scheme (which Spark also suggests for you) and fonts. After that, it's a matter of sharing and downloading them which is just as easy. There we have it, the first part of our tried and tested favourites, the best of the best. Look out for the second part if you haven't quenched your thirst for new apps to try.